Welcome to SkinsMatter.com
The resource for natural beauty, 'free from' skincare, skin allergy and problem skin conditions.
---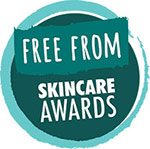 Entry to the 2018 FreeFrom Skincare Awards has now closed. The Shortlist will be announced in May, with the presentation and networking event held on July 5th. See the new FreeFrom Skincare Awards site for full details.
---
Micki Rose revises her excellent 2009 article looking at recent research and suggesting how you might deal with the problem.

---
From 12th February, MI is banned from all leave-on products in the EU - so no creams, balms or lotions (or cleaning wipes) should be for sale, either on shelf or online, in the EU, if they contain MI. For more see Alex's blog here.
---
We all know the importance of oral care, but high street toothpastes can contain ingredients some consumers look to avoid. So if you're looking for some natural and free from paste for your toothbrush, the Skins Matter team have tested some for you.
---
Wendy Stirling of Botanicals Natural Organic Skincare looks at the causes - and advises on which products might help, and how to choose them. see here.
---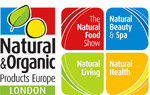 Alex Gazzola rounds up all the interesting 'free from' skincare finds, from the natural and organic trade event of the year!
---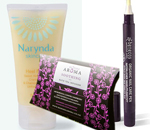 FreeFrom Originals from the 2015 FreeFrom Skincare Awards
---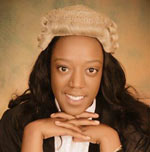 Earlier this year, 33-year-old Marina Williamson was left a mere hours from death after a delayed reaction to the PPD in her high street hair dye. Now, the Wembley lawyer has started a petition to have the chemical banned. Here, she tells her story. (For more on PPD in hair dyes see here.)

---