About Us
Skins Matter is an informational website, part of the FoodsMatter family of sites, focusing on skin health, natural / organic and 'freefrom' skincare products, and skin-related sensitivities, allergies and disorders.
All the FoodsMatter sites are entirely independent. However, to help the cost of maintaining the sites we do take advertising and affiliate links; these in no way compromise our editorial independence.

The SkinsMatter site has several hundred articles and research reports on skin conditions such as eczema and psoriasis, carries regular new and tried and tested product reviews, and extensive directories of freefrom skincare product manufacturers.
Skins Matter's FreeFrom Skincare Awards, in association with the Allergy and FreeFrom Show and the Beauty Bible, launched in 2012 and are now in their sixth year.
The site receives 200,000 unique visitors and 3 million hits per year. SkinsMatter has its own Facebook page and two Twitter accounts - @SkinsMatter and @FFSkincareAward - with several thousand followers.
It also has its own blog.
Our People
Michelle Berriedale-Johnson (Editor)
Alex Gazzola (Deputy Editor / Awards Director)
Kirsty Mawhinney (Awards Administrator)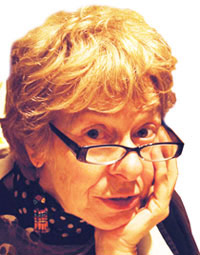 Michelle Berriedale-Johnson
Michelle has been involved with allergy and intolerance for nearly 30 years, ever since her baby son and his father were both diagnosed eczema and a milk intolerance.

Since then she has run a magazine about food related health problems for health professionals and patients, written a number of books on allergy/intolerance, and started the hugely successful FreeFrom Food Awards. Michelle edits the FoodsMatter family of websites and writes the FoodsMatter blog.
You can contact Michelle by email here.
Alex Gazzola
Alex is Skins Matter's deputy editor and the Co-ordinator of our FreeFrom Skincare Awards.

As a writer specialising in food allergies, food intolerances and coeliac disease, he has written several books, contributes articles across our sites, and manages our advertising. His website can be found here and his blog, Allergy Insight, is here. He also writes the Skins Matter blog. You can contact Alex by email here.
Kirsty Mawhinney
Kirsty is the Administrator of our FreeFrom Skincare Awards.

Kirsty is not only a skincare expert, but a brand consultant, helping start-up and established brands to define their business strategies and supporting their launches. She has over twenty years' experience working with some of the biggest names in skincare, mainly in educational roles, and is the Director of her company, Skin Insight.
You can contact Kirsty by email here.