Allergic Contact Dermatitis to Plant Extracts in Cosmetics
Many 'free from' skincare consumers like to view the natural ingredients in their cosmetics as entirely benign forces, which are bound to impart only goodness to the skin. However, a new paper offers a sobering reminder that some of the most potent allergens used in skincare products are sourced from mother nature – not the laboratory. Alex Gazzola reports on its findings.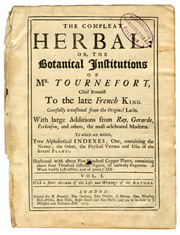 Natural ingredients in skincare and cosmetics can be wonderfully beneficial to the health, condition and vitality of the skin, rich as they are in essential fatty acids, antioxidants and other nourishing nutrients. But just as tree nuts and fish are highly nutritious foods to the vast majority of us, but potentially harmful to a small percentage, likewise botanical extracts in skincare can trigger highly unpleasant reactions in a few.
A new paper, Allergic Contact Dermatitis to Plant Extracts in Cosmetics, published in the journal Seminars in Cutaneous Medicine and Surgery, has examined the evidence for such allergic and irritant reactions. The researchers revealed that in one survey of 400 dermatology and allergy patients, 60% reported using natural cosmetics, and 6% of them reported experiencing reactions to them. However, given that some products whose manufacturers describe as 'natural' may not be, these figures may not reveal the true picture. There is also a difference between irritant contact dermatitis – which does not involve the immune system – and allergic contact dermatitis – which does. Consumers are unlikely to be able to tell the difference themselves, but irritant contact dermatitis is far more common.
The paper's authors point out that allergic contact dermatitis is rare – effecting around 1 in 250 of the population – but that almost 10% of patients undergoing patch testing have it. However, botanical extracts aside, the authors say that "one must consider a reaction to other components of the cosmetic such as fragrances, preservatives, and sunscreens" (fragrances, of course, can be natural, synthesised copies of natural, or artificial).
That said, they did identify the key botanical extracts which appear to be the most problematic.
Compositae family plants
These include arnica, chamomile and marigold / calendula – all of which are often used in balms and healing ointments – and dandelions and feverfew.
Tea tree oil
Or melaleuca alternifolia. Its allergenic properties may be as a direct consequence of its natural anti-microbial qualities. Chemicals created when tea tree oil compounds degrade under light are more potent sensitisers – so the advice to use fresh and light-protected tea tree oil products is valid.
Peppermint oil
Or mentha peperita. Often found in footcare products.
Lavender oil
Lavandula augustifolia is related to peppermint.
Lichens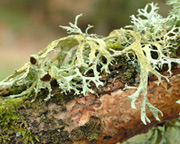 These include oak moss (
evernia prunastri
- illuistrated) and tree moss (
evernia furfuracea
) – both among the 26 fragrance allergens which must be named on cosmetic labelling, and which in 2012

the Scientific Committee on Consumer Safety (SCCS) recommended should be banned from skincare products
.
Henna
This is lawsonia inermis. The highly allergenic compound PPD – read our previous articles about it and its use in hair dyes here and here – is often added to henna to enhance its colouring effect, but the report suggests that henna may be problematic in itself too.
Other plant allergens
The report's authors name several, including neem oil, olive oil, aloe vera, jojoba oil and castor oil.
In conclusion, the researchers state they expect use of natural botanical skincare products to increase in years to come, but that many allergens – including preservatives, fragrances, dyes, and sunsecreens – should be considered as potential culprits, as well as botanical extracts, when trying to reach a diagnosis.
The full paper can be read here.
Also worth a read is Colin's Beauty Pages' take.
February 2014
Click here for more articles on eczema