Oil be good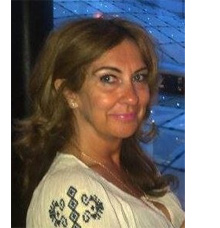 When looking for nourishing skincare products, it's not only the type of oil or butter you plump for which matters – but the quality too. Jean Glen of Skinvelop Skincare explains.
When buying skincare, we generally tend to opt for an emulsion or lotion, because they are easy and convenient to use. As far as vitamin-packed virgin oils go, we tend to only use them to dress our salads!
But unrefined virgin oils have so many amazing benefits to offer the skin and are well worth incorporating into your daily skincare regime.
If you have oily, spot-prone skin, there are certain oils that should be avoided because of their comedogenic (pore-clogging) properties. These include wheatgerm and soyabean. However, certain oils, such as the wonderfully healing rosehip, blackcurrant or borage, contain lighter linoleic fatty acids and are perfect for using on oily skin types. These lightly textured oils can work wonders on the skin, helping to even out skin tone – and reduce acne scarring as an added bonus.
Dry skin, as you can imagine, responds well to oils and butters and can cope quite easily with the richer and heavier oleic fatty acids (omega 9). The richest source of these is olive oil, however camellia, avocado and borage oils also contain oleic acid in varying amounts. These rich velvety oils help with the promotion of cell regeneration and are your one-stop anti-aging shop!
Where does that leave normal skin? Can it too benefit from oil? The answer is yes! Normal skin can enjoy the best from the previous categories, a lighter linoleic oil such as borage in summer, and something richer offering more environmental protection, such as shea butter or virgin coconut oil, for those harsher winter months.
No matter what skin type, there's a beautiful plant based oil or butter out there for you and the fun is in experimenting and blending to suit your preference. Here are some suggestions to get you started.
Oily skin
grapeseed oil, jojoba oil, neem oil, pomegranate seed oil, rosehip oil, sesame oil, shea butter, thistle oil
Dry/Mature skin
almond oil, argan oil, avacado oil, borage oil, camellia oil, coconut oil, evening primrose oil, macademia nut oil, olive oil, peanut oil, rosehip oil, shea butter
Normal skin
almond oil, argan oil, borage oil, coconut oil, camellia oil, jojoba oil, safflower oil, shea butter, sunflower seed oil
Sensitive skin
calendula oil, coconut oil, grapeseed oil, shea butter
Choose quality
Always try to choose organic, unrefined, virgin oils and butters whenever possible, as these are the ones which have had the least tampering and contain the highest nutrient value to help nourish and condition the skin.
Mineral oil (paraffinum liquidum), is a cheap petrolatum derivative found in baby oil. Cosmetically, it has a reputation for blocking pores and has no therapeutic value other than leaving skin temporarily soft. Studies have found it may be the cause of certain respiratory and hormonal problems and yet 98% of US skincare products contains this substance. Avoid it!

Jean is a holistic therapist who launched her SKINVELOP skincare range in response to clients asking her advice on cosmetics.
Click here for more articles on skincare