FreeFrom Skin Care Awards
Judges' comments 2012
Make up Shortlisted Products
Judges' Comments
Following on from the judges' comments on products shortlisted for the Body and Haircare category and the Face care category in the inaugural FreeFrom Skincare Awards we're now pleased to bring you the final set of comments for products shortlisted in the Make Up category.
Bellapierre Mineral Eye Shadow

"Smooth. Easy to apply and blend with finger or an applicator. Very impressive. Nice effect – not too shiny. Economical and fab quality. Loved the colours and the effects on my eyelids. Colour held. Nothing negative to say about this product at all."
"Delicious party eyes! Behaves spectacularly, giving a theatrical look, which lasted well – like a freshly applied look, which was long lasting. Comfortable and fresh. No reaction, even on my eyes. Wonderful. More than delivers. Just wish it came with an applicator."
"I liked the smooth sheen, but it didn't last long on my eyes, and I found the product took a lot of shaking to get the right amount out. Packaging a little cheap. Very pretty though, and non-irritating."
"Loved this. Easy to apply, excellent, economical to use, texture was gorgeous and silky. The best eyeshadow I've ever used. Didn't go into creases on my eyelids no matter how hot I got. No dryness or irritation. Ten out of ten."
"Lovely to look at. Beautiful iridescent sheer. Fantastic pigmentation. Effective, light, colourful. Some eyeshadows can irritate and leave my lids flaky – this did neither. Tipping shadow out can be a little hit and miss, and make a bit of a mess. Perhaps a little expensive. Elegant little pot."
"I love the texture, which is smooth, creamy, comfortable. Easy to apply and not drying. The lipstick stayed on a long time, looking natural, feminine and lovely. Sleek minimal packaging. Lovely vanilla fragrance. Luxurious. Would definitely buy this."
"Easy to apply, and lasted through coffee and a meal without problem. I found it a little drying on my lips, and it didn't glide on well, I didn't really get pleasure from applying it. Good clear labelling."
"Comfortable on my lips. Lovely feminine packaging – though it did suggest a slightly more premium product. Good protective cap which clicks into place. Lasted longer than my usual choice of lipstick."
"Excellent texture. Substantial, without stickiness, and firm on application. Started to feel a little gritty as the product started wearing off. Why does it come in a box? Don't feel it needs it – but like the product overall."
Fresh Therapies – Eden Natural Nail Polish Remover
"One spot on cotton wool was enough for each nail. Easy to remove each colour. Usually find nail varnish drying, but this was better than most – made my nails look dry when it was first on, but that seemed to disappear as soon as I washed them. Looks nice in the bottle – recyclable too! I do like this. Perhaps a little expensive, though."
"Limes! Lovely! Smelt better than an average remover. Lovely bottle. Had to use a little more than usual to get polish off."
"Intense tangy smell is very unlike a traditional nail polish remover. Was sceptical about this product but it worked really well – though a little less so on certain metallic brands. Gave me amazing benefits to my hard brittle cuticles. Beautiful bottle."
"I'd be willing to spend money on this. Loved the smell, and it removed dark polish as easily as it removed light. Didn't dry my nails. No sickly smell, instructions easy to follow – wow at the bottle! Fantastic product which I will buy."
"Nourishing and conditioning on the nails. Like a perfume bottle! Very sleek. Works effectively. Possibly had to use a little more than usual, but I was less worried about this as the product was so lovely and had natural ingredients."

Essential Care – Eye/Lip Liner

"Easy to apply, smooth, no drag at all. Lovely packaging with good information. Found it wore off fairly easily, which was disappointing. Liked the rich pigment / colour, lovely organic ingredients and recyclable packaging."
"Loved that this product was natural. No irritation, lovely colour, classy packaging. Very gentle and organic. Delivered well for an eyeliner pencil – much better than others I've used. Didn't smudge or flake at all. I could also build up the line to get a more dramatic effect."
"Applied more smoothly to lip than eyes – dragged a little on eye. Smooth and creamy. Fairly long lasting – though did start to fade later in the day. No sensitivity. Liked the softness. Clear instructions."
"Smudged – but in a good way (for the eyes at least). It really delivered. Would have preferred 'twist up' product which didn't need sharpening, but I would buy this. Long lasting and effective, and came off easily with make-up remover. Loved 100% naturalness. Good value."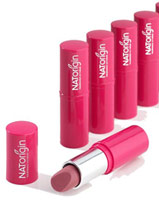 "Lovely and smooth. Rich, comfortable, moisturising. Goes on well. Liked the fruity fragrance. Disappeared a little quickly, but will try another colour."
"Packaging a little basic, but the lipstick looked and felt natural on the lips. Gave a lovely shine. Pink tube easy to find in a handbag. Moisturising
and good texture – glides on nicely and is comfortable on the lips."
"Extremely moisturising and conditioning. As comfortable as a lip balm. A good everyday product. Practical, functional. Nice colour. So, so moisturising…"
"Low on 'impact' – not very glam – and colour didn't last very long. Very moisturising, though, and very good texture, which felt comfortable on my lips."
"Liked the moisturising quality. Did the job! Stayed intact after lots of drinking. Would have preferred black packaging. Very smooth product."
Pure Halal Beauty – Mineral Miracles Eye Shadow
"Lovely and light to apply on skin. Very pretty. Tough to get even amount on brush. Not great staying power. A bit too subtle."
"Good depth of colour on skin. Good value for the natural ingredients. A bit messy to use, though, but it lasted."
"Smooth, velvetty, stayed put well, with no creasing. Loved and would buy this. Loved the little bag. Great value for money. Did I mention I loved it?"
"Information and ingredients list too small to read. Nice mesh bag – would make a nice gift. Felt light on lids – not drying."
"Loved the little bag. Easy to use. Looked expensive. Found extra information on the website which I would've liked to see on the product. Lovely texture, good staying power."
For further information please email the FreeFrom Skin Care Awards.